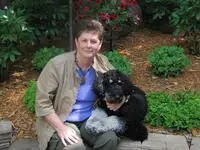 Sharon Ward is a Mental Health Therapist specializing in individual, couples, child and family therapy , and maintains a private practice in Ridgway Colorado. She also serves all of the Western Slope, including, Montrose, Ouray, Telluride and surrounding counties. Sharon also provides Telehealth remote services.
With over 25 years experience as a mental health therapist, I am currently serving in private practice, working with a broad spectrum of clients. Along with general areas of therapist competencies, I have many areas of expertise.
My therapeutic approach is to provide support and practical feedback to help clients effectively address personal life challenges. I integrate complementary methodologies and techniques to offer a highly personalized approach tailored to each client. With compassion and understanding, I work with each individual, couple, parent or child to help them build on their strengths and attain the personal growth and healing you are committed to accomplishing.
I am a trauma informed therapist and work from a theory base emphasizing the importance of early attachment in human d development. I am a certified EMDR specialist.
Many therapists are trained to work with adults, but I have also received further training to work with younger children.
I am open and sensitive to working with all ethnic and religious backgrounds as well as sexual orientation.